Nuclear power
Krisis Point or Crossroad
a great dichotomy of paradigm
Biocoal & Nuclear Free
Or
Zero Carbon with Nuclear Fuel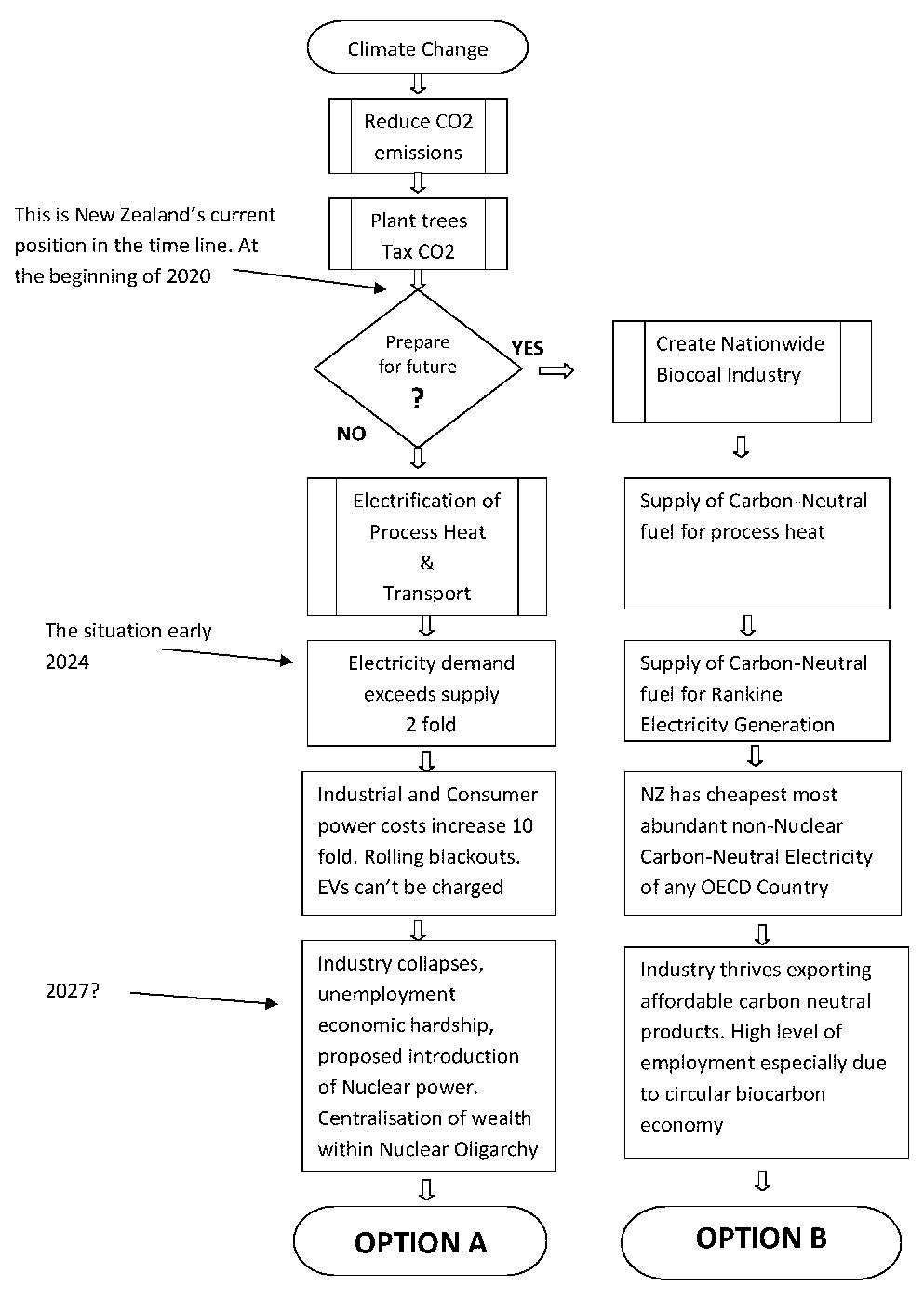 To provide for the needs of the many only a few must work
New Zealand's three-decade anti-nuclear campaign is the only successful movement of its type in the world which resulted in the nation's nuclear-weapon-free zone status being enshrined in legislation.[9]
However the nuclear-free zone Act does not prohibit nuclear power plants, nuclear research facilities, the use of radioactive isotopes, or other land-based nuclear activities.[6]
https://en.wikipedia.org/wiki/New_Zealand_nuclear-free_zone
If you think that New Zealand should be totally free of Nuclear Power you should be aware that Zero Carbon legislation might be a set up to bring in Nuclear Power as it is assumed that Fossil Free economies will fail.
New Zealand is one of the few OECD countries that can become a successful nuclear free, fossil fuel free.